Training in the use of UNISON devices
Our painting equipment is not only technologically advanced, but also very intuitive to use. Thanks to this, even people with no previous experience can easily learn to use them. How is this possible? The answer is simple – our team of experts conducts specialized training in the use of our devices, lasting 16 hours.
As part of our intensive training, employees gain knowledge and skills that allow them to freely operate our devices. After completing the training, the staff can independently carry out the automatic painting process and adjust the parameters.
We are also proud that our training services cover not only the operation of devices for already employed staff, but also future operators who are not yet bound by a device sales agreement with us.
Thanks to this, we try to support the development of the industry, ensuring that future operators are prepared to work on our advanced machines.
As a company, we want our customers to receive full support and maximum potential use of our automatic painting products. Our committed training staff is ready to answer any questions, share knowledge and experience, and adapt training to individual customer needs.
Trust UNISON so that we can provide you not only with innovative painting equipment, but also with comprehensive training that will help your staff become real experts in their field! Contact us today and we will help you find the best solutions for your business.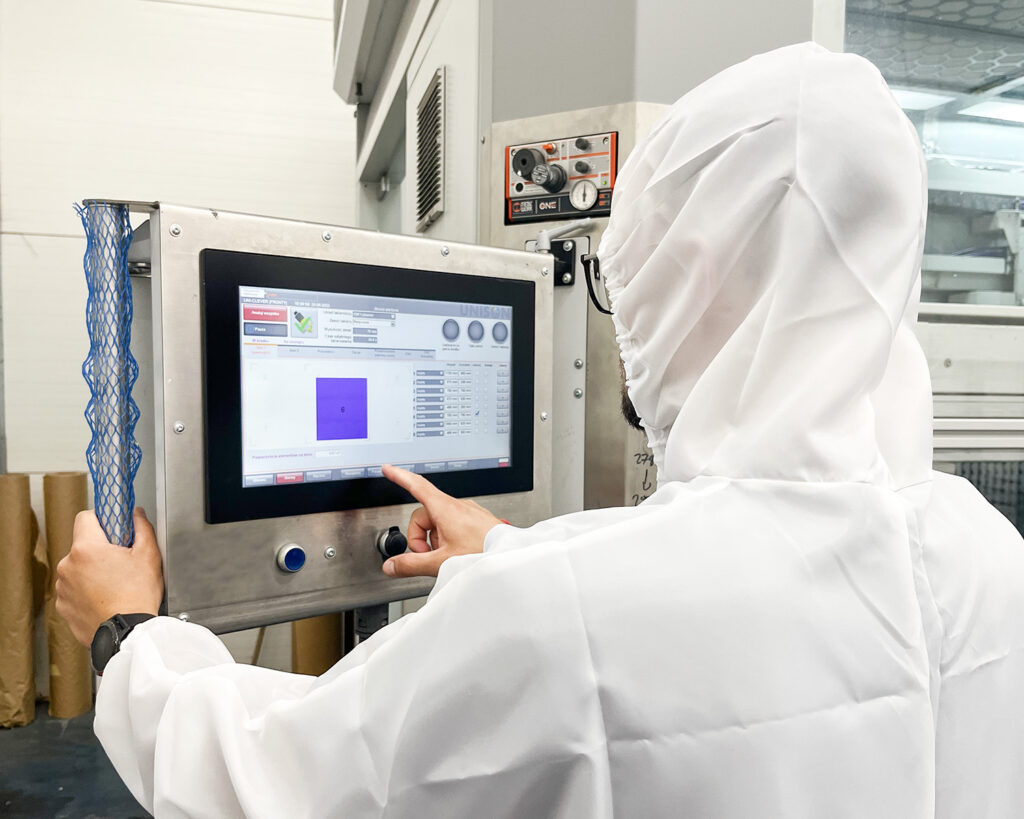 Training and process improvement
Training conducted by UNISON experts will prepare your company to implement automatic finishing processes using our robots and finishing machines. The use of our finishing solutions will provide your company with even better painting results, help increase efficiency and minimize the consumption of painting materials, thus ensuring savings.
Learning through experience
One of our main advantages is the use of real devices to conduct training in our modern UNISON Laboratory. Thanks to this, our participants can gain practical experience using real devices and infrastructure.
In addition to laboratory training, we also offer theoretical training conducted in specially equipped rooms. Such training allows you to acquire theoretical knowledge and understand key issues.
Practical training at the company's headquarters
We work with our Customers in various ways. We offer training that combines theoretical elements in the classroom with practical classes in the laboratory. Moreover, we are flexible and conduct training on-site at the Customer's premises, using their devices and infrastructure.
Improving the efficiency of finishing processes
Our team of experts also assesses paint areas, improves processes and eliminates any irregularities. Thanks to our services, it is possible to optimize processes, which allows our clients to achieve higher quality of work and efficiency.